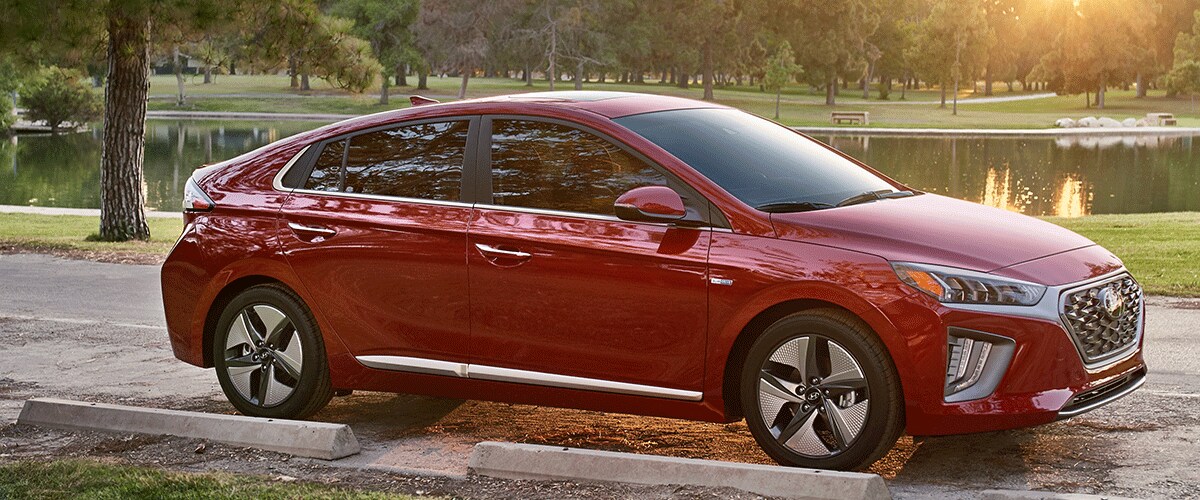 The 2020 Hyundai Ioniq Offers Many Ways
to Drive Efficiently
Hybrids and electric vehicles are growing in popularity, and the 2020 Hyundai Ioniq highlights all that these innovative vehicles have in store for drivers. There are three unique 2020 Hyundai Ioniq offers, a hybrid, a plug-in hybrid, and an all-electric vehicle, and each shares a smart design and feature package. All of our current 2020 Hyundai Ioniq models sit on this page, which is where you can also learn more details of the brilliantly efficient vehicle!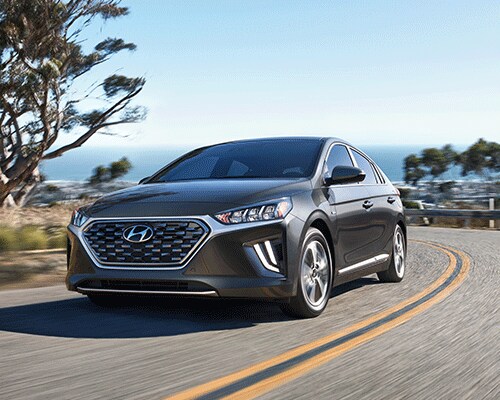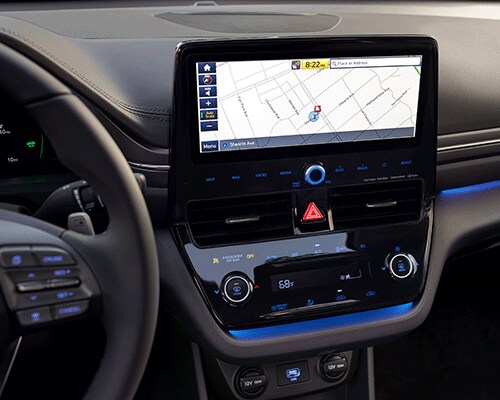 Design and Performance
Unlike other efficient cars, the 2020 Hyundai Ioniq is not a sedan. Rather, the cargo area, which stretches over 26 cubic feet, is part of the cabin, and the passenger space also holds lots of room. This stylish yet functional design makes the 2020 Hyundai Ioniq great for long trips or when you have lots of gear and five passengers to get around.
The Hyundai Ioniq is available with three powertrains, but no matter which one you choose, efficiency, comfort, and easy handling come standard. The three powertrains are:
The 2020 Hyundai Ioniq Hybrid gets up to 58 mpg combined while having a net 139 horsepower
The 2020 Hyundai Ioniq Plug-in Hybrid provides 119 MPGe, an all-electric range of 29 miles, and also a net 139 horsepower
The 2020 Hyundai Ioniq Electric has a range of 170 miles on a single charge while packing 134 horsepower
Features
The engineering of the 2020 Hyundai Ioniq family isn't all that makes it a smart vehicle because the features add to your driving experience. They all come standard with driver-assist technologies, from Forward Collision-Avoidance Assist to Lane Keeping Assist, as well as an infotainment system compatible with Android and Apple smartphones. Plus, comfort and convenience features include everything from heated seats to a power sunroof!
The Hyundai Ioniq is an intelligent vehicle in a wide variety of ways, and we'd love to tell you more about how it makes driving simpler and easier on your wallet. Come by our dealership to experience our 2020 Hyundai Ioniq models firsthand.